Give life to your Costa Brava residence
Open the doors of your house to summer rentals and earn between 10.000 and 15.000 euros per year.
You are seriously thinking about it, but you have some doubts. That's normal.
Renting your house is not only a business, it's much more than that. It's about keeping alive your most valuable property. 
One that is full of family souvenirs, Birthday and Christmas memories. Maybe it is where you started your family or where you began a new life.
Or maybe it is the investment that holds all your future plans.
Perhaps you have been thinking about it for some time and renting your house seems like a good idea, but you are hesitant on where to start. 
And what about the time you would have to spend in managing the rentals? Which you surely don't have. 
This is the reason why we are here at your disposal.
Let's start from the beginning:
You don't reside here but your month of vacation on the Costa Brava is sacred.
Vacation rental is a way to cover the costs of maintaining your property and to be able to indulge yourself in some extra delights.
It's the house where you have spent the best years of your life and you don't want to get rid of it for anything in the world.
But, your children are adults now, they have left the nest and the house has become too big for you.
It's your biggest investment, but you don't have the time nor the inclination to manage all the necessary paperwork.
You need somebody trustworthy and of confidence to manage it for you.
Besides, you already know this:
A house closed up for a long time brings nothing but problems
If your house has been closed for some time, you may have had one of these issues. Mould, bad smell, insect plague….. all things caused by lack of ventilation.
If we add to that the deterioration of the installation and appliances for lack of use, the results are clear: your property is costing you money.
Rent your house with Costabravaway
And reap benefits from:
An extra income throughout the year
In order to cover household expenses and have some extra for whatever and whenever you need.
Avoid unnecessary repairs to your property
Keeping your house open means it is always impeccable as far as repairs, cleaning and maintenance go.
Enjoy your house whenever you want
As it is available for you at all times.
Are you still thinking about it?
You surely have a million questions to ask and the following two are top of the list:
Where do I start with the paperwork? 
What are my obligations as a property owner?
Maybe in the beginning your intention was to manage the house yourself, but you soon realized that it is truly an impossible task. 
Cleaning after each check out is just out of the question, looking for a cleaning company is a boring and complicated feast.
And this is only a small part of everything it would entail.
Be available at all times for the guests? 
You know it is something totally inviable.
Moreover, the paperwork is complicated and boring…
We know that your property is one of your most valuable assets and to leave it in somebody else's hands is not always easy.
For this reason we are here to help you.
We are Vera and Marc, we manage around 20 properties on and around the Costa Brava.
We also manage our own house, so we understand very well what your worries are when it comes to renting.
Our venture began when we were looking for a reputable agency to rent Marc's mother's property.
 Exaggerated commissions, a poor service and other hindrances made us realize that this was not what we were looking for.
So we put ourselves to work and thanks to Vera's wide experience in the tourist sector, we created a different form of renting and managing houses that would give more benefits for each booking.
We are going to tell you everything you need to know about it:
Here are 3 reasons why you should work with us:
Earn between 10 0000 and 15 000 each year
The reason is very simple: we are an online agency working from home, so what we save in office expenses, lowers your commissions.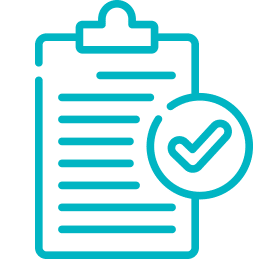 We do a follow up for every booking
In order to ensure that everything runs smoothly, we make sure that our guests are up to the standard of service we offer.
We credit your account on the arrival of each guest
In order for you to have your money available asap. Moreover, we apply a cancellation policy so that our property owners benefit the most.
We take care of all the paperwork
We take charge of the tourist tax, communication of all the guests' details to the Mossos d'Escuadra, deposit, etc.
if processing your tourist license is stressful for you, we can help you with that too.
We welcome and say goodbye to every guest in person.
On their arrival we give a little tour of the house end explain all the small details.
And when they leave we check the house to make sure everything is left in order.
Your house is advertised in the most well known holiday platforms.
Do Booking.com and Airbnb ring any bells? Then add to them a few more such as Tripadvisor, Spain holiday and our own website.
As you see, we make it easy for people to make a reservation.
24/7 customer support, via email, Whatsapp or phone
We are not bound to office hours. Whenever you need us or guests need us, we are available.
No guests' questions or doubts in Spanish, Catalan, English, French, German or Italian go unattended.
Your house is always available for you
You can come on holiday whenever you wish. You only have to let us know and we will reserve the days you require or you can do it yourself in the owner's dedicated area.
For your peace of mind our first meeting will be in person, we will visit you and clarify any details.
We are family friendly
Which means we love welcoming all families, of all sizes, from here, from there, with or without pets.
The majority of our guests come from European countries to spend some relaxing days under the Mediterranean sun.
This is what some of our guests say about us:
9.6
Nuria Robles
Villa Infinity
It has been a pleasure spending several days in this house. It was perfect, especially the exterior, the pool and the views. Vera is very pleasant and available whenever you need her. Highly recommendable.
10
Lluis
House La Nova
A fantastic house to relax. Vera and Fina took good care of us, they were very flexible with our needs and always ready and quick to answer all of our questions.
10
Natalia
Nostra House
The truth is that from the first moment we felt at home. All very clean and with a lot of privacy. We have enjoyed the pool to the fullest and the attention of Vera and Marc, fantastic.
We care about the safety of your home.
That is why we endeavor that everything runs smoothly, the way you want it.
We want to make sure that guests enjoy a magnificent stay and that when they leave, everything is as it was when they arrived.
In all reservations we request a deposit that guarantees any damage caused by improper use. And during the guests' stay we make courtesy visits to check that everything is fine and our guests are satisfied.
In addition, now that health security is more essential than ever, we work hard with our professional cleaning team from Cinc Estrelles Serveis who follow a strict cleaning protocol.
We have reduced textiles and decorative objects
To minimize risks and to make surfaces' disinfection easier.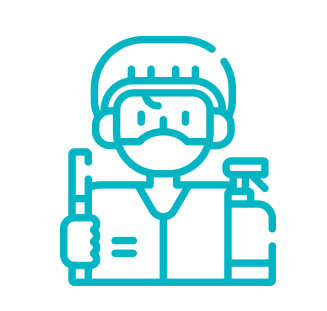 Reglamentary face masks are always used
By our cleaning and maintenance staff.
We clean and disinfect the property with reglamentary products
When our guests depart.
We ventilate the house
While we carry out the cleaning in order to guarantee air purification and renovation.
Bed linen and towels are cleaned and delivered by professional laundry services.
And we quarantine mattress and pillow protectors.
We thoroughly check all details
Once the cleaning company have completed their work, we do a thorough inspection of the property.
From 10.000 to 15.000 Euros per season.
It is not a promise, it's a reality: this is the average income our home owners get every year.
The formula is a simple one: we are an agency which works 100% online, which makes us avoid costs (rent, electricity etc)
This allows us to offer you a flexible service and to apply a reduced commission of exactly 20%.
Yes, we know that it is less than other agencies in the area, but as you can understand, the reason why is very simple.
If all this sounds good to you, it will sound better when we tell you that in 2020 we have exceeded the average occupancy of the Costa Brava.
On average we have rented our houses more days than the entire area, even in a year as difficult as the one we have been through. And among all the uncertainties that reigned, during the season of 2021, we have done it again.
Would you like the details? Here they are:
This is the occupancy rate of our houses during 2020. Note that in the high season we have exceeded 80% occupancy for many weeks, even reaching more than 90% in some.
This is the data from the National Institute of Statistics, which shows that the average occupancy per month of holiday rentals on the Costa Brava has been below 61%.
And we did it again in 2021:
In 2021 the occupancy rate of our properties has gone, once again, beyond the average occupancy rate of the Costa Brava region, going far above it during the summer months.
We will periodically send you a list with all confirmed reservations along with your income.
You will also have access to the owners area of ​​our website to see which days are reserved. Moreover, every time a reservation is confirmed, you will receive an email.
We also want to tell you a secret
All our houses work with us exclusively.
It is not a requirement, but the owners have decided that way because we always achieve a high occupancy rate.
Even in years of a global pandemic.
But before you say "yes, I do" to each other, we need to talk:
We are looking for committed owners
We are not going to be bothering you every moment for minute details that we can solve in a flash.
But we do need you to have a strong commitment to guests and to help us with those decisions that we cannot make for you.
To give you an idea:

We are your vacation rental agency if:
You have all the documentation of the house in order or you are going to start the paperwork.

Your house has a pool, garden and WiFi Internet connection.

You are committed to helping us provide the best service to our guests.

You will take care of the repairs and improvements that are necessary for the normal use of the house.

We a not the agent for you if:
Your house is not in a very good condition.

You do not care or value the attention and quality service for the guests.

Your business philosophy is to obtain many benefits without investing a single Euro in the house.

You plan to rent it also on your own, as a private individual.

You will not attend us when we need to discuss an important issue with you.
Just to let you know:
We are not the people to stand still
 Excellence in guest service is our hallmark and we work for it 365 days a year.

And we need you to see it the way we do.
To start working, we will sign a contract with all the details of the collaboration, including the income calendar for each week rented, so that you have all the information from the beginning.
Here are some of our committed owners:
I rent my house to have a somewhat higher income and I am delighted. Working with Vera and Marc gives me a lot of confidence: they keep the house impeccable and the clients are always very happy.
They are very effective in finding good clients and the rental income has allowed me to cover the costs of the house and even make reforms.
My income is now higher than what I earned renting myself and they have managed to rent it for much longer than I used to. Thanks to them I don't have to worry about anything because they have total dedication to cover all aspects.
Vera and Marc are very close, communicative and responsible people. They take care of everything and do a very good follow-up of the guests without having to call us at all. They are 10!

Become a Costa Brava Way owner and obtain:
1.
Income
Between € 10,000 and € 15,000 each season.
2.
Peace of mind
De contar con personas de confianza que saben cómo funciona el negocio.
3.
Security
To keep your house always impeccable.
4.
Availability
To enjoy your property whenever you wish.
Do you have any doubts?
Well let's solve them
Can I rent my house with you and with other agencies?
Yes, there is no problem. Although we remind you that all our clients have voluntarily decided to give us their house exclusively thanks to the successful results.
My house does not have a tourist license, can I rent it with you?
No; all tourist houses must be registered as such with the General Directorate of Tourism of the Generalitat de Catalunya. The good news is that if you need it, we can help you with the paperwork.
Are you also in charge of managing the tourist tax?
Yes, our services include all management related to the tourist tax.
What happens if a customer doesn't show up or decides to leave earlier?
We maintain a very strict cancellation policy so that you never lose out.
Unless there is a force majeure cause (for example, mobility restrictions due to health reasons) you will get at least 25% of the cancelled reservation.
What cancellation policy do you apply?
For greater security, we always ask guests to cancel the service in writing. These are the deadlines with which we work:
In cancellations more than 90 days in advance, we apply a penalty of 25% of the reservation.
If the cancellation is made between 42 and 90 days before arrival we apply a penalty of 50% of the reservation.
For cancellations less than 42 days in advance we apply 100%.
In case the reservation is made through an external portal, we always opt for the strictest possible conditions.
In which portals do you publish the houses?
In Booking.com, Airbnb, Vrbo, Spainholidays, Tripadvisor.
And we are also working to expand our marketing network with two more online portals.
Do you take care of the gardener and the pool services?
As you wish: we can recommend reliable companies that take care of them or you can contract your own.
Do I have to take care of the purchase and washing of sheets and towels?
No, we take care of this at no extra cost to you. We also provide guests with a high chair and a cot free of charge.
Do you keep me up to date on how the bookings are going for my house?
Yes, you can check the occupancy rate in your owners area.
If everything is clear, you only have to contact us:
Leave your details here for us to contact you